About Us
OUR STORY START FORM BRICKS
The first brick kiln of BDK was established in 1948 at village Kauriyaganj, Dist. Aligarh, UP. Utilizing its expertise over 65 years in the brick business, superior technology, manufacturing practices, distribution network, and logistic capabilities, BDK has grown to be the leading brick manufacturer, distributor, and marketer of clay bricks UP, Rajasthan & NCR province of India. The brand `BDK' is renowned for manufacturing high-quality clay stock bricks amongst key construction & property development companies & smaller builders alike. Nominated as the preferred supplier to many prestigious projects, BDK has supplied clay bricks to well-known landmark developments in UP, Rajasthan & NCR.
With six decades of experience in brick manufacturing, BDK started its company in real estate in 2010 with its first residential project. Clear vision to transform the way people perceive quality in the real estate sector. The "BDK Divine Homes" was completed in just 11 months.
Since its inception, the company has always strived for benchmark quality, customer-centric approach, robust engineering, in-house research, uncompromising business ethics, timeless values, and transparency in all spheres of business conduct, which have contributed to making it a preferred real estate brand. BDK is primarily focused on residential & contractual projects. In all its residential projects, the company emphasizes environment management, water harvesting & high safety standards.
BDK Group is an organization where quality meets excellence, technology meets aesthetics, and passion meets perfection.

An internal quality assurance program is entrenched in the BDK Brick manufacturing process & management systems. Exceeding recognized local & international standards, regular audits of procedures, controls & records are undertaken by independent bodies. BDK clay bricks exceed the minimum specifications of standards authorities concerning brick strength, water absorption, efflorescence, and dimensional stability.
The BDK Group believes in developing and constructing aesthetically designed, functionally efficient residential and commercial complexes of international quality, offering "more value for BDK quality money." We believe our buildings should reflect engineering excellence to provide complete customer satisfaction. We intend that the quality of our products and services should result in entire value for our clients and foster continuous demand for our products.
BDK is committed to achieving high standards of environmental care & to providing a safe and healthy workplace for employees, contractors & all stakeholders. Ecological sensitivity is standard practice at BDK & seamless surveillance of the process from quarry to building site ensures minimal environmental impact. Rehabilitation of exhausted quarries aims to return to the original state, with birdlife & fish, grass & trees. The manufacturing process of clay brick is equally essential. An ongoing improvement in energy efficiency to reduce carbon emissions means that clay brick has less embodied energy when measured against other building materials such as glass, aluminum, and particleboard.
While rendering our construction services, we shall strive to make Environmental, Health, and Safety (EHS) matter an integral part of our business.
Well recognized for its reliability in delivering high volumes on time, BDK is strategically located in District Headquarter Aligarh, with immediate access to an abundant supply of high-grade clay deposits. Sophisticated project planning & logistics coordination ensure that production capacity & market service capabilities are optimized.
BDK is committed to delivering service excellence, & the companies reputation for its ability to accurately & consistently have more than 2 million bricks per day is well recognized by the construction industry.
BDK Group presently operates 11 companies, which, together with alliance partners, permits BDK to offer its customers the complete spectrum of brick & paver options under the BDK brand.
01
200 Tonnes
per day of firing capacity
02
6 Lakh sq. feet
of manufacturing facility
Our Product's Strength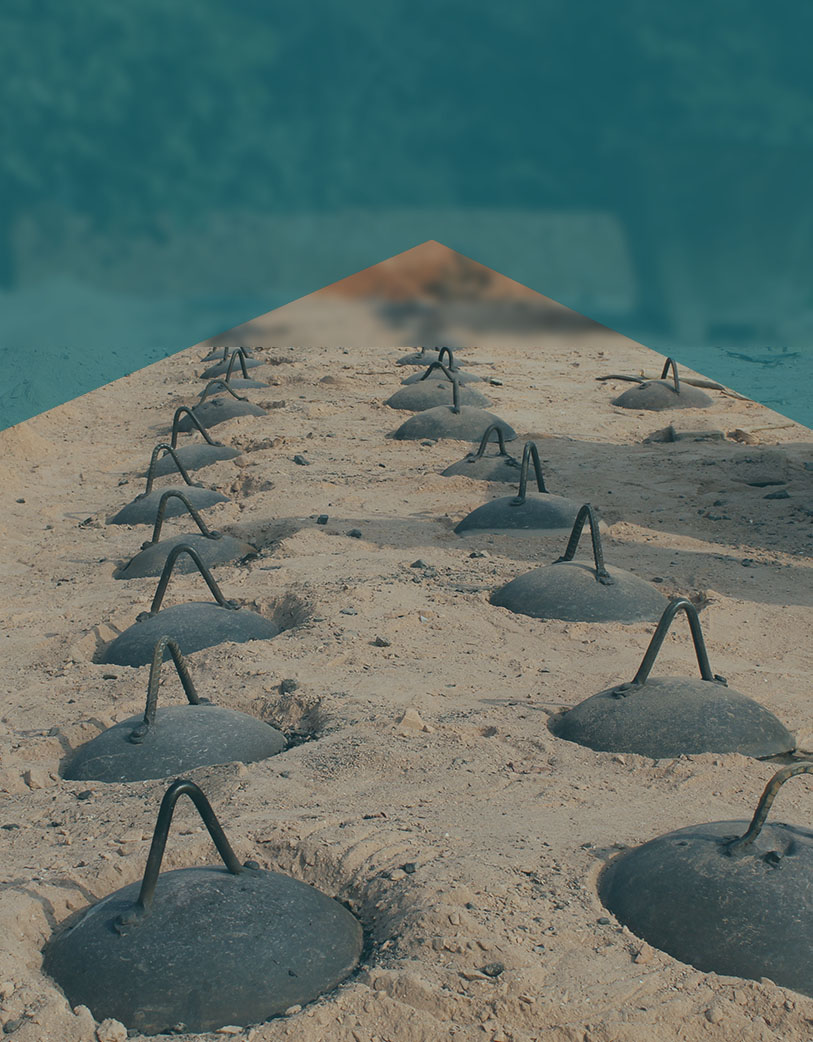 Zero Maintenance
Bricks and related products never fade, peel or rot. Therefore, you will never need to paint and will hardly ever have to clean.
Timeless beauty
Bricks products never age. They last through centuries like the aqueducts in Rome. Brick is the material of past present & future
Energy Saving
Products like 8-hole brick, multi-hole brick and hollow block provide excellent thermal and sound insulation. This means lesser bills of A/C in summers and heater in winters.